How to Create Evergreen Content for Social Media on Autopilot [VIDEO TRAINING, TEMPLATES INCLUDED!]
Social Media takes time to create.
You have to find great content, choose a great pic and execute it DAILY to gain traction. Not to mention, you also have to stay engaged and accessible to your audience.
It can be a pain. Ugh.
That's when I thought: why don't we schedule evergreen content weeks ahead of time, review as a team and automate this process? Fast forward 2 years later and we've essentially perfected automating social, while STILL being accessible and engaging the audience. We follow a SIMPLE process we've documented in this course including: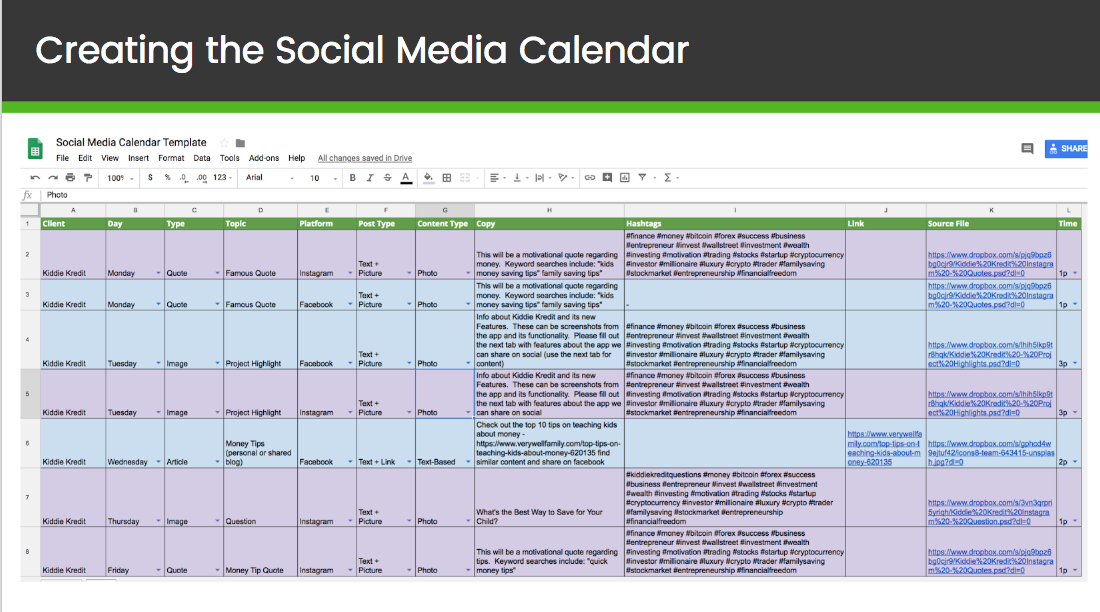 Easy and Simple Google Sheets to Schedule Evergreen Content
PSD and Font Files with Example Posts and Content Types
Video Training - you can essentially GIFT this to your team
Content Ideas, Tips, Tricks and Ideal Post Times
Our Coveted Social Media Calendar Template
and more!
Once completed, you will be able to: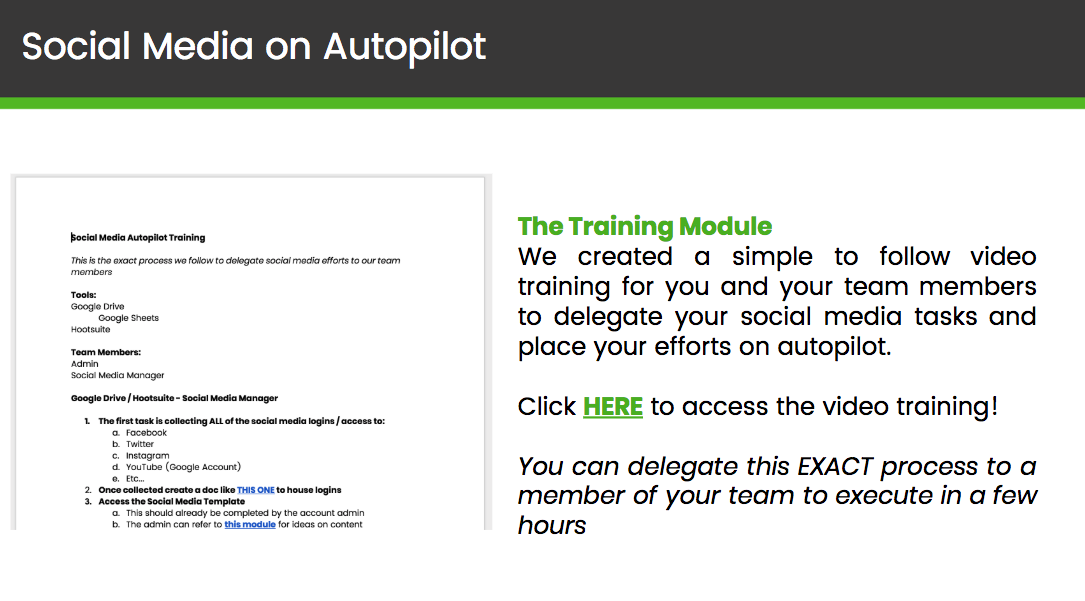 Scale and Schedule 100+ Social Media Content Pieces Per Week
Delegate Your Entire Social Media Workload to a Remote Team Member
Save 15+ Hours Weekly in Work Time.
What are you waiting for? Dive in!